Just closed a deal on eBay with a seller that promised to take the used lens back within 14 days of closing. So I gave it a try, although I otherwise would not buy used camera equipment on eBay.
The lens had very good reviews, though you have to cope with the disadvantages that are inherent to this type of lens construction: fixed aperture (F8.0), bad bokeh (doghnut shape). It also has no AF and no IS.
The advantages:
Can focus to
1.7m
(1:3,3)
Weighs only
600g
Is only
96mm
long
Is dead
cheap
(used)
See a review and comparison to the Canon 500mm/f4.5L (!!) @
www.bobatkins.com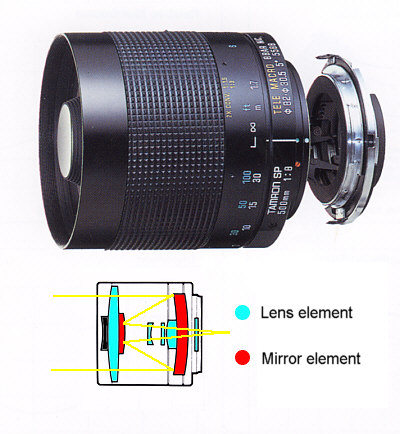 Now I'm eagerly awaiting the delivery and will keep you posted with e review and some sample shots.