tried my first low light candle scene. shot different exposures and apertures. on tripod and cable release. these are a couple best ones i was able to get out of about 40 or so i took! also as above got some lens flare. when i first took some i had a haze filter(cheap one) on the lens i forgot about (as it came with the lens and i had just left it on...) which made lens flare a lot worse. however... still have flare, maybe could of recomposed the shot at different angles? or would that not have made any difference? am sure theres more i can do to get better results. CC welcome!
take with sony a200 and minolta 50mm f1.7
well anyways here they are!
f2.8, 1.3sec, iso100. pp - levels, touch of saturation and contrast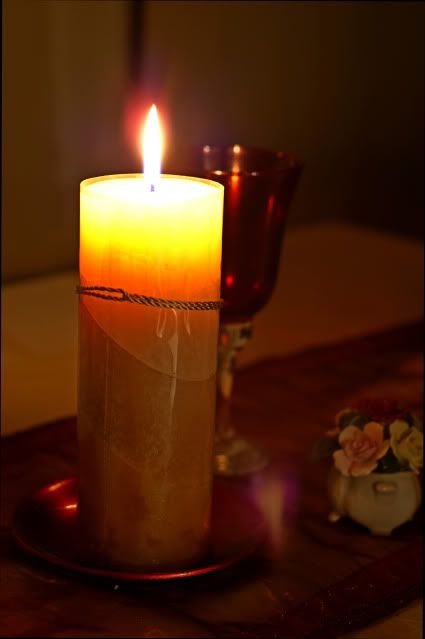 f2.8, 1/2sec, iso 100, pp - as above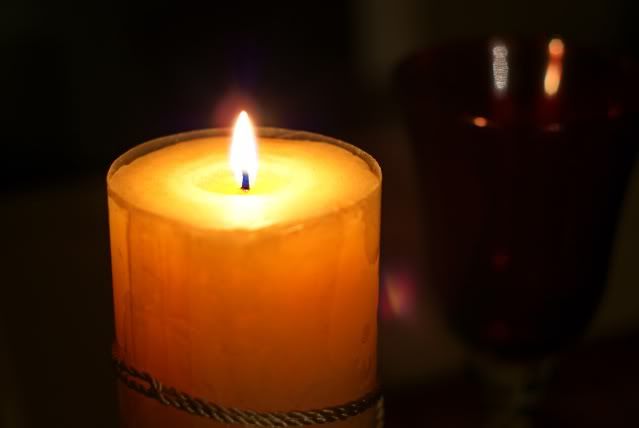 f1.7, 1/50sec, iso100, pp - as above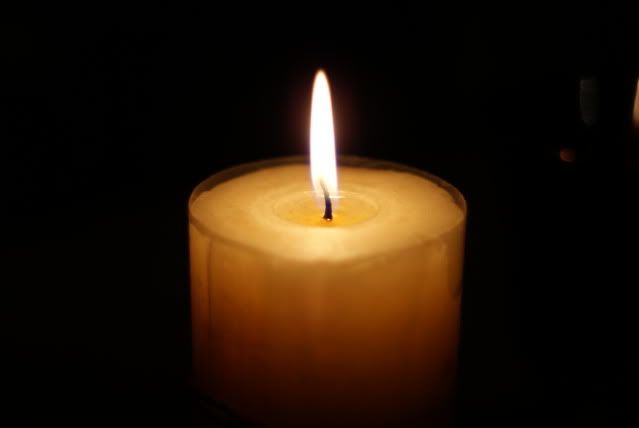 most of the pics were taken at f1.7 however not many of them came out that well. also used multi segment metering as i found this got the best results after trying centre weight and spot. it was all just a case of trial and error with different settings. but thats photography so i hear