Recently I was offered a Kata 3N1-30. I've been looking for a decent bag to carry all my gear and my lovely wife
offered me this one for Christmas.
First of all: pictures.
Front: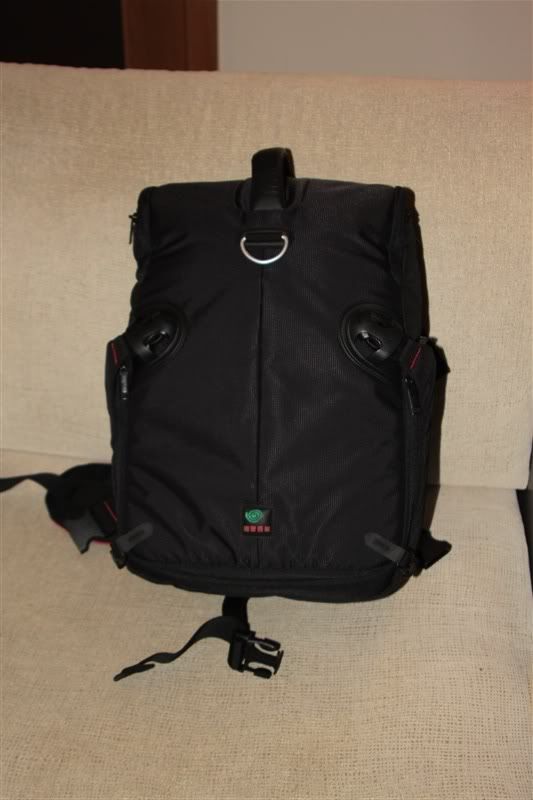 Back, with the straps out (they can be tucked away):
Quick-access, where I have the Canon 10D: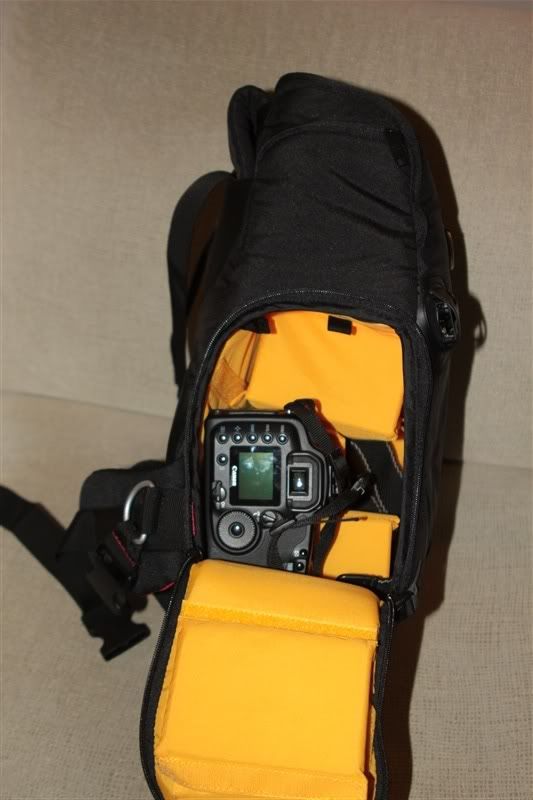 Main section completly open:
Upper section: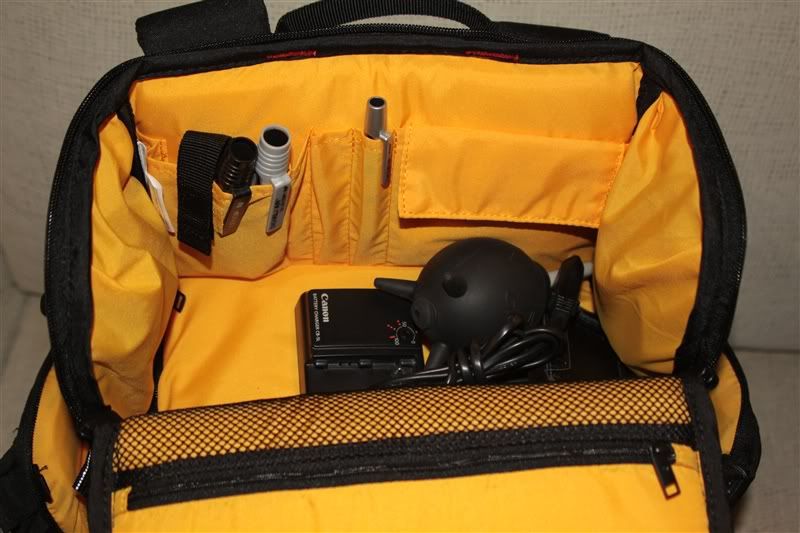 As you can see, above the 10D there is still some room, either for another lens or for a flashgun.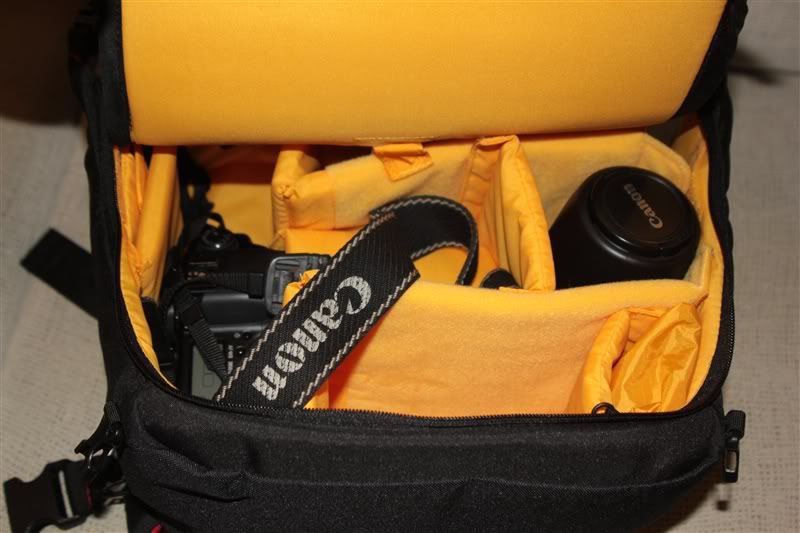 So far I managed to fit inside:
. Canon 500D with Canon 28-105 zoom;
. Canon 10D with Tamron 18-200 zoom;
. Canon 75-300 zoom;
. 500D battery charger;
. 10D battery charger;
. CF card reader;
. Giotto blower;
. couple of "Lenspens" and a microfiber cloth;
. several CF and SD cards - there is a special organizer for these;
. couple of filters;
With room to spare!
I can't really give any indications of how it is to use for a whole day, I haven't been out to shoot for a while now. But it seems very comfortable.
One of the "benefits" of this line of bags is the possibility to wear it as a backpack, a sling or with both the straps crossed over your chest. I wouldn't recommend this last one, as it seems a bit uncomfortable.
Another "nag" is that the quick-draw option doesn't work quite as advertised. Maybe the zippers are still new and stiff, but it just doesn't feel natural, it seems you are forcing something. It is possible that they will loosen up with use.
In a couple of weeks I will be "duck hunting" again and will try to give some impressions of how it is to wear this bag for a whole day.