Long lens is long. In my package today I got a reversing ring. This has filter threads on both sides, and allows you to join two lenses together.
Going from left to right are the following:
Sony A350
Tamron 28-300mm lens at 300mm
72-62 step down ring
62-67 step up ring
67-58 reversing ring
Olympus Zuiko 70-300mm lens at 70mm
The theory goes along that magnification of the two lenses is equal to the focal length of the normally connected lens, divided by the focal length of the reversed lens. In this case that is approximately 300/70 = 4.3x.
I wanted to use other lenses, but I can't currently use any Sony mount lenses reversed as the aperture is sprung loaded to smallest size. The other Oly lens is wide but again the physical aperture is too small. So the 70-300 is the only one I have to use at the moment in reversed mode. But with that even at minimum, it means the normal lens needs to be over 70mm to have any magnification, so I went with my longest lens.
So I tested it as I usually do for macro by photographing a ruler. Following pic is full image resized.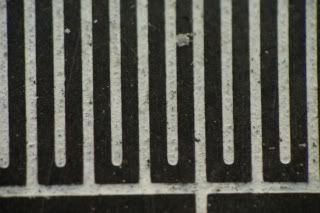 Each bigger division is 1mm, with additional marks at 0.5mm. So we have a minimum visible width of just over 5.5mm. Compared to the sensor width, this gives an actual magnification of around 4x. Close enough to theory.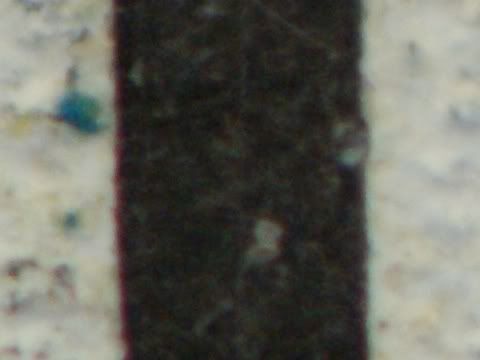 What about the quality? Above is a 100% crop from the middle of the ruler test. Note there is slight blurring and faint CA. It gets worse at the edges. I did take multiple photos to check this.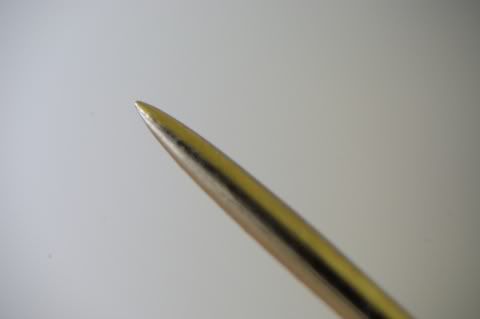 For something a little more interesting, I grabbed a pin I had nearby. According to the package it came in, the pin is 0.6mm in diameter.
And again a 100% crop showing softness.
To me this was just a quick proof of concept. Next is to look at a lens combination that might give better results. I've read elsewhere that zoom lenses don't work well as the reversed lens. My next step will be to find a way to get the Sony lenses to lock in wide aperture position and try them.