Some time ago (more than a year ago actually), Lowepro gave a Flipside 500 AW (in blue/black) to 1200 professional photographers, as a limited edition 'industry-only' project. On Thursday, Lowepro announced its latest addition to
the Flipside series
which is now available in black.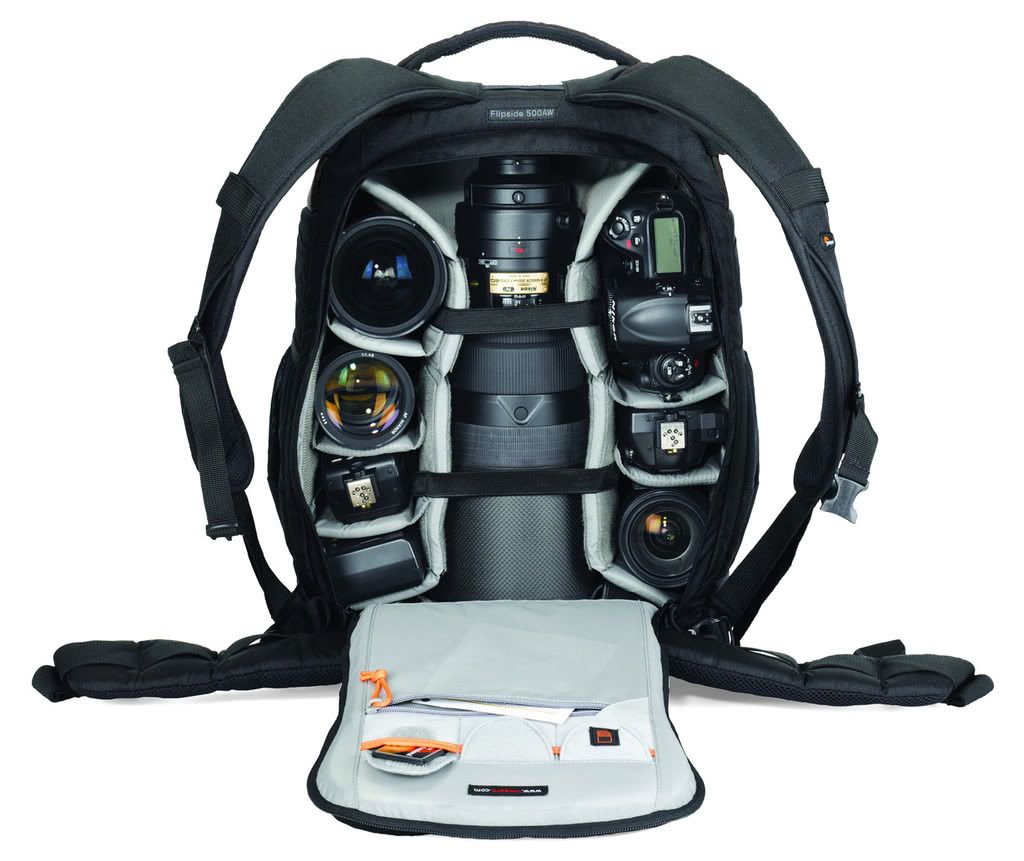 The press release:
Fast access and maximum security
Lowepro introduces a large-capacity backpack for sports, adventure and outdoor photographers who carry a 500mm lens.
Flipside 500 AW - (Petaluma, CA, March 1, 2012)
Lowepro, the leading brand of protective gear for photography equipment and portable electronic devices, unveils a large-capacity outdoor backpack based on the award-winning design of the Flipside series: the Flipside 500 AW.
This new pack offers professional sports, adventure and outdoor shooters a mix of premium features to meet their capacity, access and comfort needs as they capture images in a variety of environments.
"We designed the Flipside 500 AW for professional photographers who carry a large amount of equipment in crowds, in challenging conditions, and in every corner of the world," said Tim Grimmer, Lowepro director of marketing and product management. "Its low-profile shape combined with capacity for pro-sized gear make this pack an ideal carrying solution for shooting scenarios," he added.
As its name reveals, the Flipside 500 AW is built to protect, store and carry a 500mm f/4 lens, plus additional pro-sized equipment in a padded and spacious main compartment. An adjustable divider system makes it easy to organize gear in a variety of configurations. A Hideaway Tripod Mountâ"¢ attachment system includes a foot holder, plus sturdy buckle and strap to secure a standard-size tripod or monopod to the front of the pack.
A body-side access design serves the outdoor photographer in two practical ways. First, it offers easy access to gear when the waistbelt is secured and the pack is rotated to the front and unzipped. Second, it provides extra security when the pack is worn, as the back-entry compartment is placed next to the body.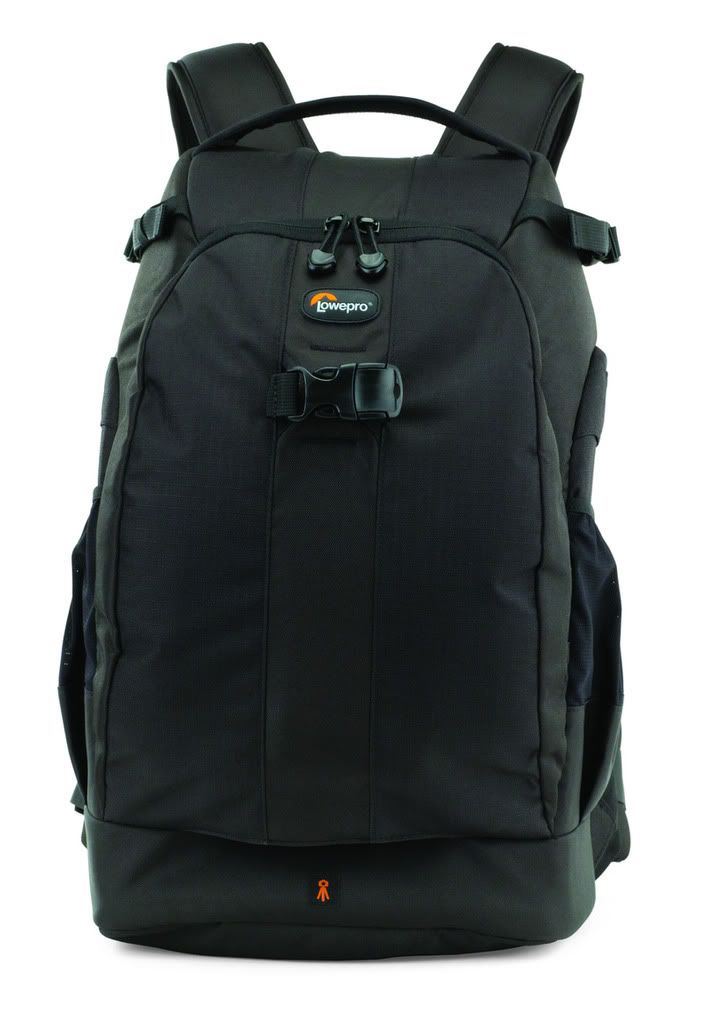 The contoured shoulder straps and padded waistbelt provide extra comfort and help evenly distribute the weight of a heavy load.
Additional features of the Flipside 500 AW include: Lowepro's patented, built-in All Weather AW Coverâ"¢ to protect valuable gear and personal items from the elements; a Hideaway Tripod Mountâ"¢ system to attach a standard-size tripod or monopod to the outside of the pack; a zippered front storage pocket with plentiful space for a tablet, cables, adaptors, small accessories and personal items; built-in pockets for spare memory; and two SlipLockâ"¢ attachment loops to expand carrying capacity.
The Flipside 500 AW is available in Black. For more information on this product, other models in the Flipside series and the entire product collection, please contact Lowepro or visit
www.lowepro.com
.
http://www.lowepro.com/about-us/news-an ... eases/1077
http://blog.lowepro.com/2012/03/01/go-b ... de-500-aw/
(
All images courtesy of Lowepro/Daymen Canada Acquisition ULC.
)