I was in Aberdeen for work at the start of the week, and got a few shots off...
1/500s, f/5.6, ISO100
No, this is not my plane. I was waiting at the gate to board, and it happened to have a decent view of the landing aircraft. Managed to get the tyre smoke on this one.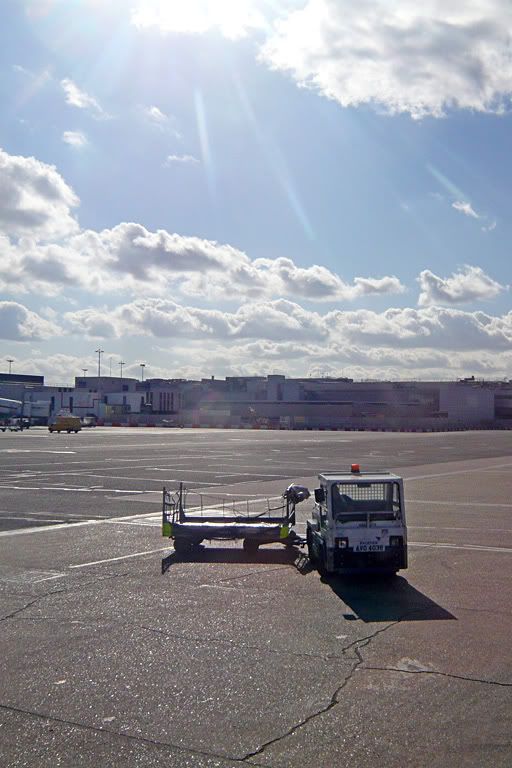 1/800s, f/8, ISO100
A widdle cargo trailer thing waiting...
1/250, f/5.6, ISO100
Think I can sell this to Google Earth?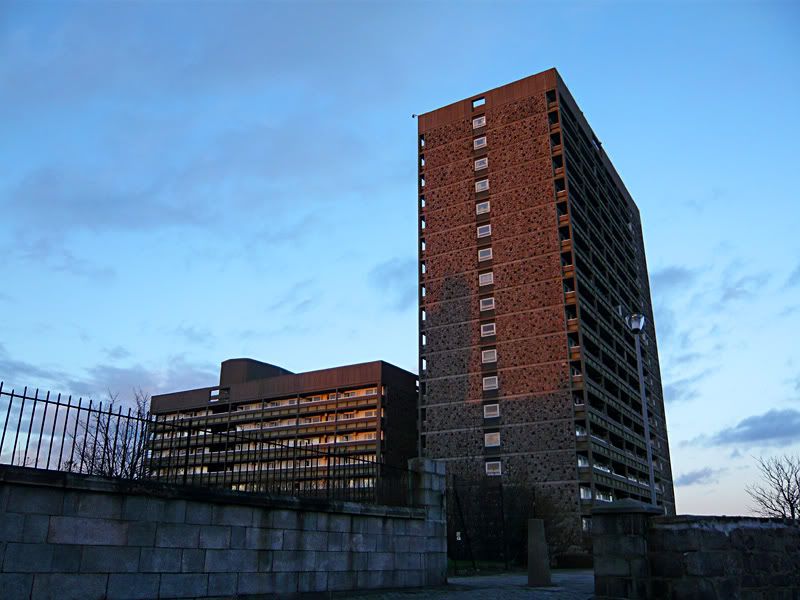 1/125, f/2.8, ISO100
At the time the building had a golden glow from the setting sun. I tried to bring it back but failed to get the same impact.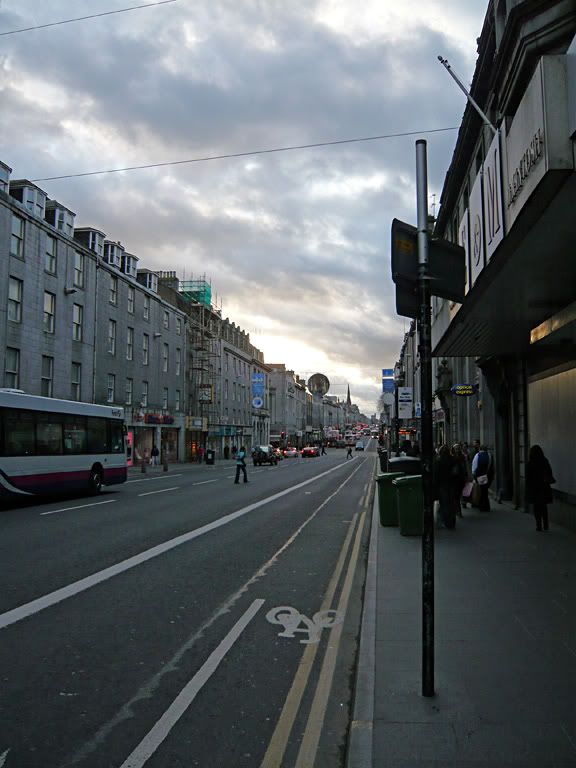 1/250, f/2.8, ISO100
Long road is long. I got bored walking on it after a while.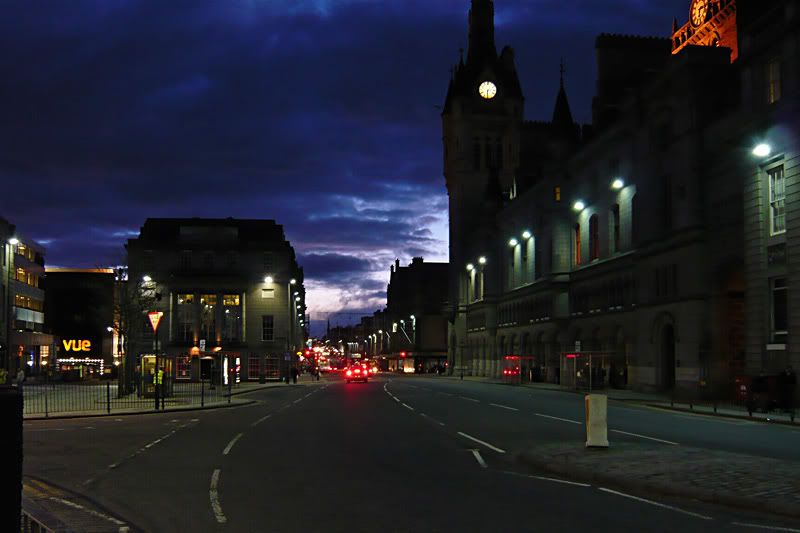 1/8, f/2.8, ISO200
With hindsight I wish I got the top of the tower in this pic, but I still like the mood.
And the camera was... the Panasonic FX33!